More than just a hotel in San Vigilio: find independence, a place for relaxation and inspiration in South Tyrol
AMA STAY. YOUR ACCOMMODATION IN THE DOLOMITES
AMA Stay is the ideal place to do everything you love – holidays and work included. Located at the foot of Plan de Corones, it is a place where remote workers, digital nomads and holidaymakers come together. AMA Stay is more than just your average hotel in San Vigilio. Here there is scope not only for tranquility but also for new initiatives. Discover the endless ways to work productively, to relax and to experience South Tyrol.
Work-love balance
FOR THE LOVE OF LEISURE TIME, WORK AND LIFE.
Come in! Our AMA Stay hotel in Val Badia valley is as diverse and cosmopolitan as our guests and the perfect mix of both local and global. We invite you to focus, to idle and to be active and in doing so find the right balance in all areas of life.
Discover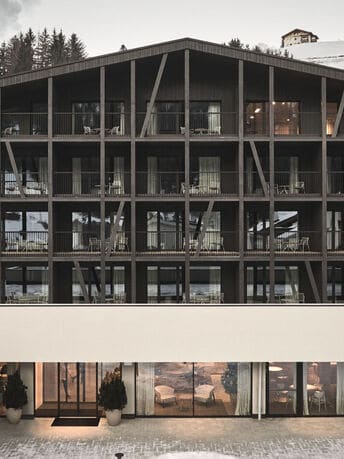 There is just one shortcut to the top.
Be the first to get the news! Register now and you can look forward to receiving exciting news, great specials and interesting stories about AMA Stay, your workation and holiday base in San Vigilio.