KRONPLATZ KING
Mountain bike marathon with 8 km of freeride descents, 9 km single trail and a mountain finish on 2,275m!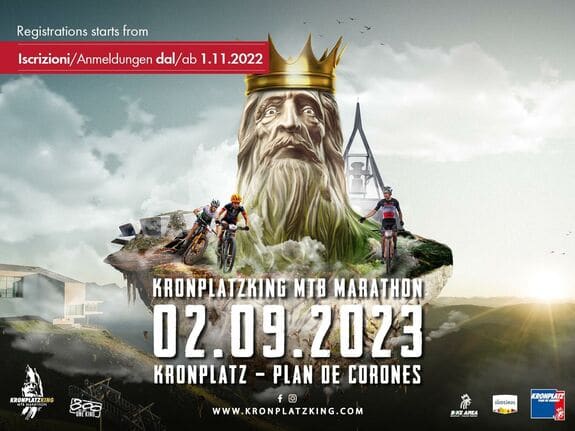 We call all proud riders on bikeback from all over the world, to compete in a bike-fight among their own kind, in order to find and celebrate the new King of the Fanes Kingdom!

Saddle your bike - become the new KronplatzKING!